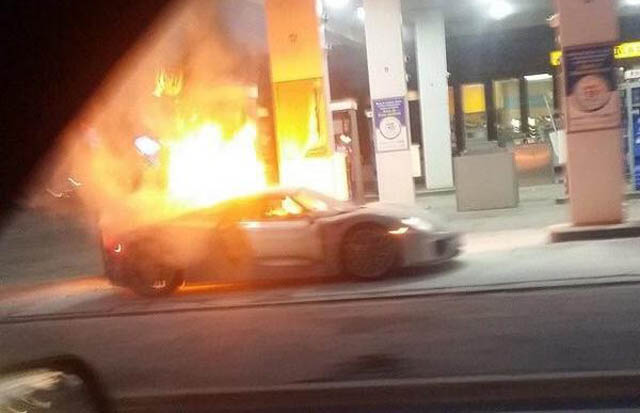 A brand new Porsche 918 Spyder has been destroyed after catching fire at a gas station in Toronto.
The exact cause of the fire remains unclear but something horrible either went wrong with the 918 Spyder or the fuelling equipment to start the blaze.
Before long, the entire engine bay of the German hybrid hypercar was engulfed in flames and appears to be a total loss.
[youtube]https://www.youtube.com/watch?v=sev-vPCkVII[/youtube]
With just 918 examples of the car destined for production and far fewer having been already delivered, this isn't just a loss to the owner but also a loss to the entire automotive world.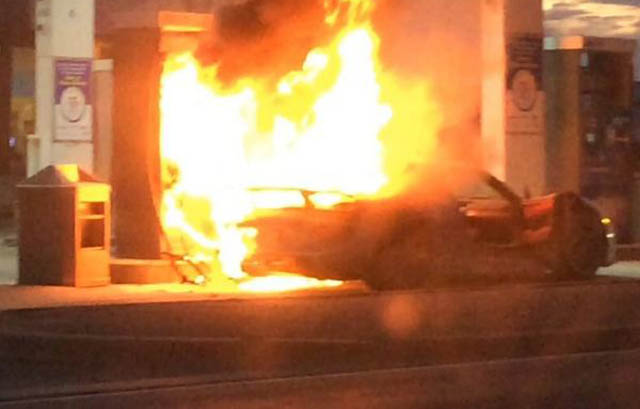 In case you needed reminding, the Porsche 918 Spyder is one of three new hybrid hypercars redefining the supercar market. It is powered by a naturally-aspirated 4.6-litre V8 engine delivering 608 hp and joined with two electric motors to lift peak power to 887 hp!
[Via Jalopnik and Autoblog Canada]