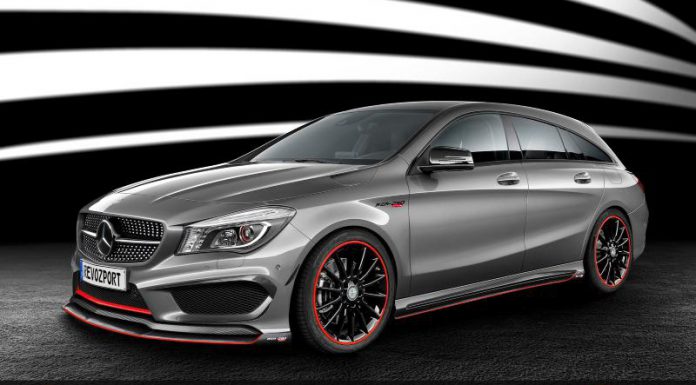 Following the recent reveal of the Mercedes-Benz CLA Shooting Brake, aftermarket tuner RevoZport has unveiled its selection of upgrades for the new car.
First off, RevoZport has revealed the RZA-290 Aerokit for the complete CLA Shooting Brake which sees the inclusion of a number of eye-catching visual changes. First and foremost, the RevoZport RZA-290 Aerokit include a new front splitter, two subtle front canards, extended side skirts as well as an ultra-aggressive and downforce generating rear diffuser.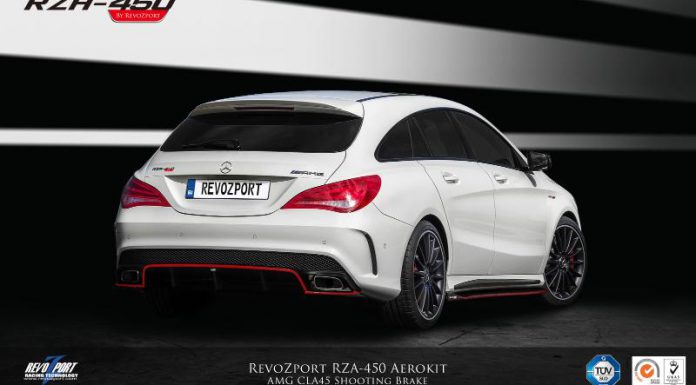 Beyond the visual changes, RevoZport offers the RZA-290 performance package for both the Mercedes-Benz GLA250 and CLA200 models with power being lifted to 290 hp. Elsewhere, RevoZport offers its RZA-450 performance pack which as the name suggests, increases power from the CLA45 AMG's 2.0-litre turbo four-cylinder engine from 355 hp up to 450 hp. The power gains have been achieved through the implementation of a remapped ECU, a new air intake system, downpipe and a complete titanium exhaust system.