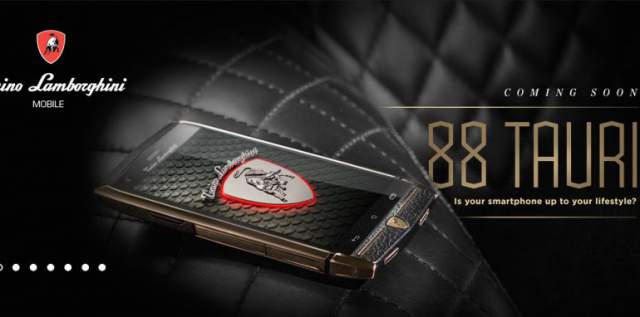 The latest smartphone from Tonino Lamborghini has been teased and the 88 Tauri is pinned to become one of the most expensive and exclusive phones on the market.
In typical Lamborghini fashion, the 88 Tauri features angular lines and is adorned with leather accents and solid steel elements. It is set to include a 5.0-inch 1080p display as well as a quad-core Snapdragon 801 processor complete with 3gb of RAM and 64gb of memory. Elsewhere, a 20-megapixel camera will be featured at the rear while an 8-megapixel camera will be used at the front.
[youtube]https://www.youtube.com/watch?v=bSxBXDZ95lI[/youtube]
Just 1947 examples of the Tonino Lamborghini 88 Tauri will be created with each costing around $6000.