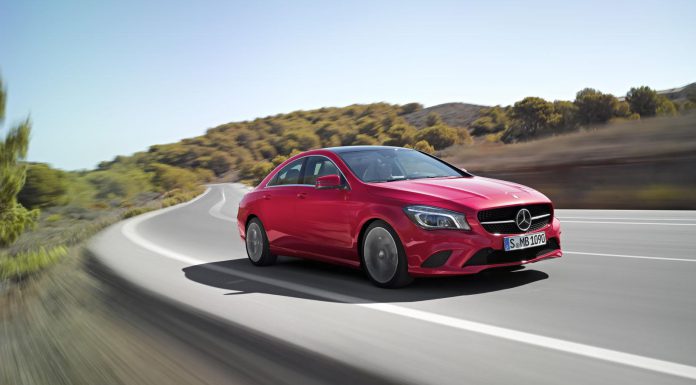 The price of the entry-level Mercedes-Benz CLA in America has just been increased by $1600 for the 2015 model year bringing the total figure up to $31,500 for the base Mercedes-Benz CLA250 model.
That price however doesn't include the destination fee which brings the total figure up to $32,425. Due to the price increase, the CLA can no longer be purchased for less than $30,000 and is consequently more expensive than the Audi A3.
2014 Mercedes-Benz CLA45 AMG

Elsewhere in the CLA range, prices have also been increased. All-wheel drive models will now set customers back a minimum of $34,425 which is a 5 per cent increase over last year's price. Elsewhere, the Mercedes-Benz CLA45 AMG is now 2 per cent more expensive at $49,425.
For the 2015 Mercedes-Benz CLA, the infotainment system has also been updated to include more intuitive controls as well as improved animated menus and visual representations on the heads up display. The infotainment screen is now one inch bigger, with it measuring 8 inches diagonally. Additionally, the "convenience telephony" system is now available to connect to high-speed LTE networks.