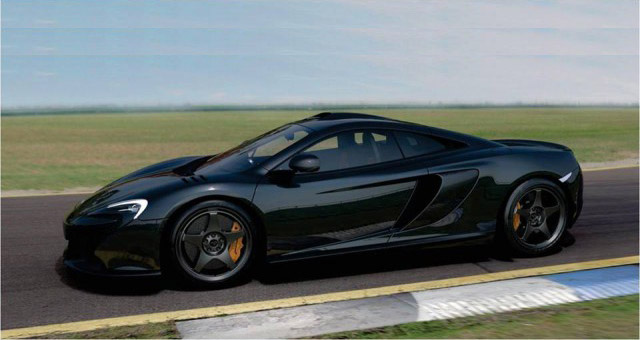 McLaren Special Operations has just unveiled a special variant of the 650S dubbed the 2015 McLaren 650S Limited Edition created to celebrate the 20th anniversary of the McLaren F1 GTR taking victory at the 24 Hours of Le Mans.
Additionally, the McLaren 650S Limited Edition draws on inspiration from the race-winning Chassis #01 McLaren F1 GTR. As a result, it features a prominent roof snorkel alongside louvered fender vents at the front.
Further changes include unique, limited edition MSO forged alloy wheels, orange brake calipers, carbon fibre clad side blades and a prominent carbon fibre front splitter. Completing the looks of the 2015 McLaren 650S Limited Edition is a carbon fibre rear bumper, carbon rear diffuser and a unique shade of dark blue from McLaren Special Operations.
Beyond the visual and aerodynamic changes, the car remains mechanically identical to the typical 650S. As a result, it features a 3.8-litre twin-turbocharged V8 engine delivering 641 hp at 7250 rpm as well as 678 Nm of torque at 6000 rpm. Impressively, 95 per cent of the torque is available between 3000 and 7000 rpm.
Just 50 examples of the 650S Limited Edition will be created with all being coupes. For more information please contact us!