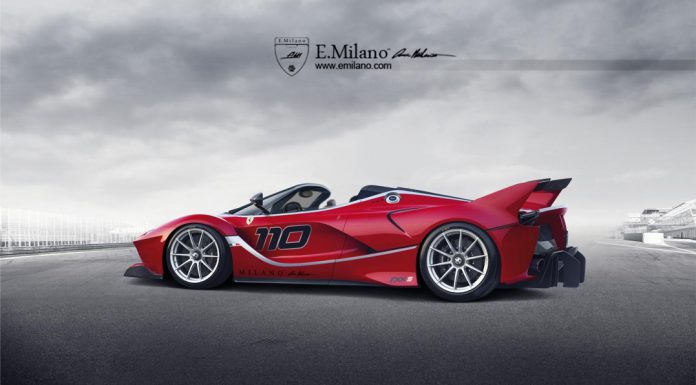 According to reports circling the web, Ferrari is planning on releasing a LaFerrari Spider next year. If proven, it will be the third variant of the LaFerrari following on from the recently revealed FXX K. What would happen however if the Italian marque decided to combine the LaFerrari Spider with the FXX K? A LaFerrari FXX K Spider of course.
While there is absolutely no chance of such a vehicle being created by Ferrari, automotive artist and designer Evren Milano has decided to render such a creation anyway. As you'd expect, it remains stylistically and aerodynamically identical to the real LaFerrari FXX K albeit without a fixed roof.
As for the real car, it features a tuned version of the LaFerrari's 6.3-litre V12 engine and electric motor powertrain. Rather than the 950 hp delivered by the road car, the LaFerrari FXX K produces a potent 1021 hp and over 664 lb-ft of torque. Of that power, 835 hp comes from the naturally-aspirated V12 while the remaining 188 hp comes from the upgraded electric motor. Mated to this potent powertrain is a seven-speed paddle-shift dual clutch transmission.
To achieve the extra power, the V12 has been installed with new camshafts, revised intake manifolds, a redesigned valve train as well as mechanical tappets. Elsewhere, the exhaust system has been changed while the HY-KERS system now provides four different driving modes. These are Qualify Mode, Long Run, Manual Boost and Fast Charge.