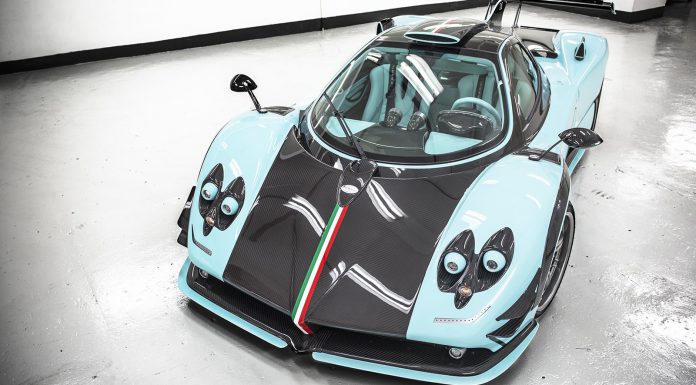 We recently had the privilege of shooting and exclusively revealing the Pagani Zonda 760RSJX to the world and now a video of the extreme Zonda has emerged from when it was still being developed at the company's Italian facility some months ago.
[youtube]https://www.youtube.com/watch?v=GgYwl6BzWE0[/youtube]
The Pagani Zonda 760RSJX was previously known simply as the 760X and it features the same mechanicals as the other 760-series Zondas meaning its natural aspirated 7.3-litre V12 engine produces an impressive 760 hp. It follows on from the original 760RS, Lewis Hamilton's 760LH, the 764 Passione, 760 Fantasma and the 760 LM.
The most eye-catching element of the Zonda 760RSJX is its paint job. It is finished in a similar shade of prestigious pastel green to the original Zonda Uno. It also features the same pastel green brake calipers and an Italian flag livery running down the centre of the car. The interior of the Zonda 760RSJX is just as bright with the same matched leather across the seats, floor, transmission tunnel, steering wheel, dashboard, A-pillars and roof.
It then features all the same aerodynamic additions as the other 760-series Zondas. That means a revised front end with carbon fibre canards, a large Le Mans inspired carbon fibre rear fin and a prominent spoiler sitting above the aggressive rear diffuser.