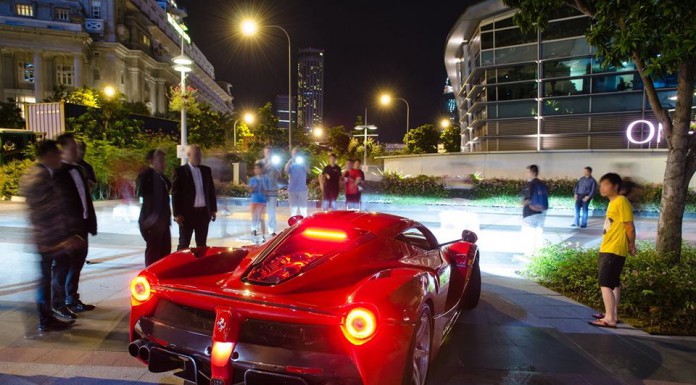 Anyone familiar with Singapore is aware of the country's wealth, which has resulted in an abundance of luxury vehicles and supercars. It's no surprise then that one of the 499 Ferrari LaFerraris to be produced was destined for delivery in the country.
The car recently arrived in Singapore from Maranello and Zen Balboni was on hand to take photo and video of its arrival. The owner reportedly paid the equivalent of $5 million USD for the car, which is painted in Rossa Corsa with brush silver wheels and Rossa Corsa roof.
Interestingly, this car is left-hand drive and Singapore is a right-hand drive country. LaFerrari models are in high demand and are being built in extremely limited numbers. That may explain why the owner paid a large premium for the car and bought it even though it's left-hand drive.
[youtube]http://www.youtube.com/watch?v=-QgUxW4JAws[/youtube]
[via Zen Balboni]