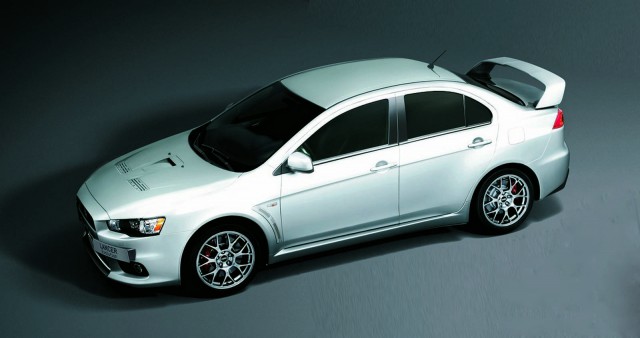 As we've previously reported, it seems apparent that the current Mitsubishi Lancer Evolution X will be the final generation of the popular, performance-oriented Japanese sedan. Now Jalopnik has revealed that one final edition Evo will be made to send off the car in style.
During an exclusive Q&A session, Mitsubishi executive Don Swearingen revealed that the final edition Evolution won't be a balls-out, huge horsepower and huge speed variant and instead feature the entry-level five-speed manual transmission.
"We do plan on launching a special edition in June/July of next year as a going away edition. It's a GSR 5-speed. More horsepower, some suspension tuning, and some bits pieces that are still being finalized. Around 2,000 units will be available," he said.
Back in early October, Mitsubishi product boss Kanenori Okamoto revealed that a high-performance SUV will effectively replace the Lancer Evo.
[Via Jalopnik]