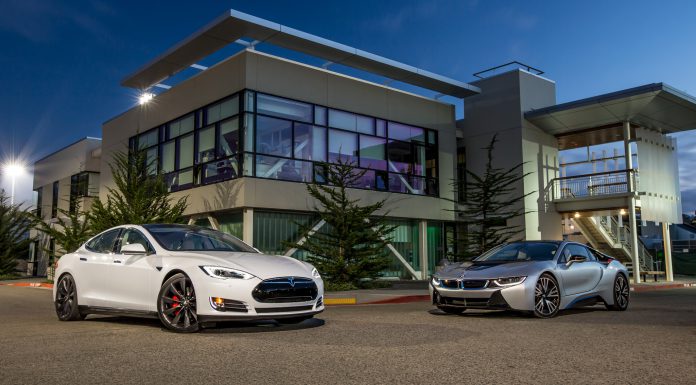 Tesla Motors chief executive Elon Musk has confirmed to German media that the Californian automaker is in talks with BMW regarding a possible battery collaboration as well as the sharing of lightweight components.
Musk said that BMW's current production of lightweight carbon fibre parts is particularly "interesting" and "relatively cost efficient".
Musk further said that the key of recent talks between the two companies have been regarding a possible collaboration in battery technology and charging stations. While BMW has yet to comment, a Tesla spokeswoman in Germany said the discussions had only been informal so far.
"The conversation between Elon Musk and BMW has been a casual conversation, and not about a formal cooperation," spokeswoman Kathrin Schira said.