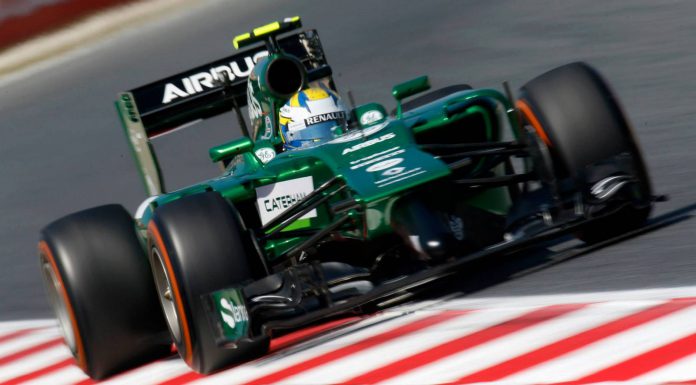 It was recently confirmed that the Caterham F1 Team is set to take part in the Abu Dhabi Grand Prix this weekend after missing the previous two races because it fell into administration. Thanks to a successful crowdfunding campaign, over $3 million has been raised by Caterham fans. Unfortunately it is not all good news for the small team.
While speaking with Reuters, Caterham administrator Finbarr O'Connell revealed that 230 of Caterham's F1 staff have been made redundant. He said that the vast majority of staff members asked for the redundancy packages to start as soon as possible to ensure swift payments.
According to O'Connell, "We are going to Abu Dhabi, racing and talking to potential buyers with meetings already arranged out there. The second track is that, at the same time the claims forms will be up and running. A best outcome could be for staff to get redundancy, arrears of pay and then if someone comes along (and buys the team) they would get paid again."
The redundancies come after it was agreed between administrators and staff that if the team had not been sold before November 14th, the staff would be laid off and receive a redundancy packages.