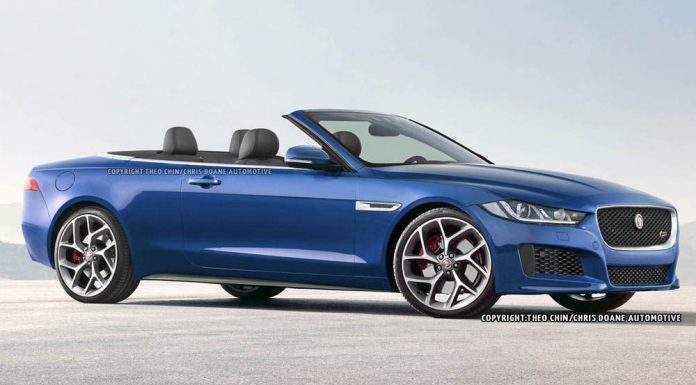 While Jaguar has remained coy about what new variants of the XE will reach the market, it has confirmed a number are on the table. Alongside the obvious addition of a coupe to the line-up, a Jaguar XE Cabriolet should also become available in the next couple of years to rival the BMW 4-Series Convertible and upcoming Mercedes-Benz C-Class Cabriolet.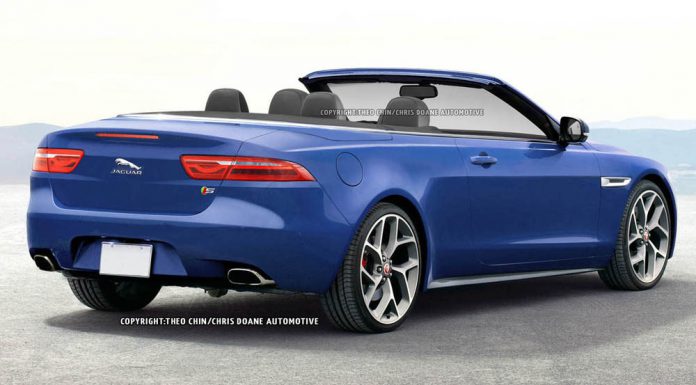 With this in mind, Theophilus Chin has rendered a blue XE Cabriolet. In typical Cabriolet fashion, it has dropped the two rear doors from the XE sedan while also receiving an extended and flattened rear decklid. Tell us below what you think of the finished product!
As it stands, the Jaguar XE S sedan is the most potent variant released. It features the 340 hp supercharged 3.0 litre V6, an engine we drove quite extensively in the F-Type V6. A torque figure of 450 Nm allows a 0-96 km/h (60 mph) time of 4.9 seconds and an electronically limited top speed of 250 km/h.
[Via Theophilus Chin]