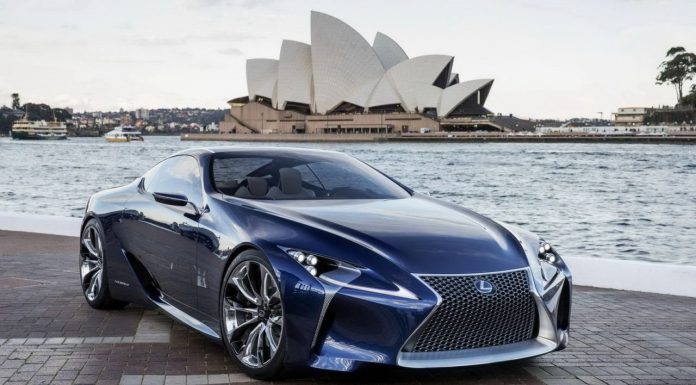 We all knew it was coming and Lexus has officially confirmed that the futuristic Lexus LF-LC Concept car from the Detroit Motor Show 2012, will indeed reach production. Despite some suggestions however, it will not act as a spiritual successor to the screaming Lexus LFA.
While speaking with Auto Express, vice president of Lexus Europe Alain Uyttenhoven said that the production-spec LF-LC will be cheaper and more accessible than the LFA.
"It will not be a full carbon car costing £350,000. It will be – in terms of construction – a more normal car, a car than can be manufactured in larger quantities than just a batch of 500. This shows there will be more emotion from the brand," he said.
From a design standpoint, Uyttenhoven revealed that the production car will remain very similar to the bold concept. It remains to be seen however, just where the Lexus LF-LC will sit in the market and this will ultimately boil down to the engine or engines it is available with and how much it will cost.
The most recent rumours suggest that the car will be fitted with a twin-turbocharged V8 engine delivering at least 600 hp. Additionally, a hybrid V8 variant and a naturally-aspirated V8 version producing around 450 hp could be available.
[Via Auto Express]