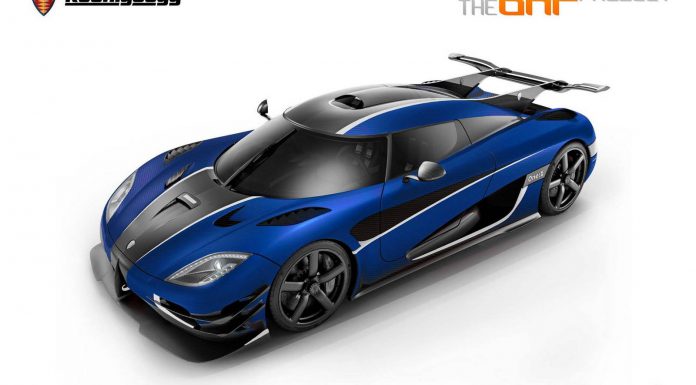 With just six units pinned for customers around the world, the Koenigsegg One:1 will become one of the rarest modern-day supercars. Add to that its insane performance and there's no doubting the fact that the One:1 will be remembered decades after its small production run ends.
The BHP Project has got involved in the production of one of the six Koenigsegg One:1s being produced and has just released official renderings of the car. So far, we've seen the original silver and carbon fibre One:1 from Geneva as well as the bare gloss carbon fibre example from Germany. This One:1 however, will be particularly unique.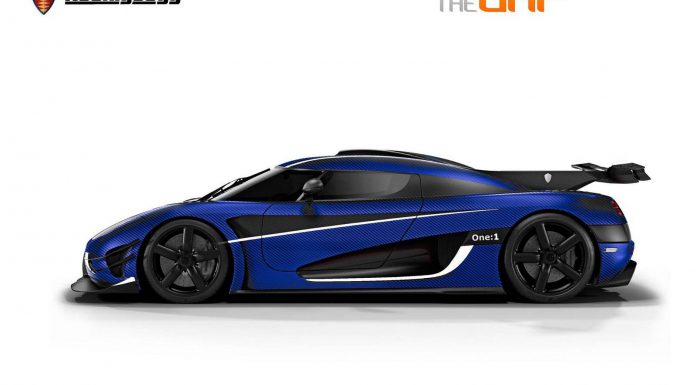 As the images show, most of the body will be finished in blue tinted carbon fibre while components like the roof, rear wing, splitter, canards, wheels, air extractors, side air vents and part of the bonnet and roof will be finished in more traditional carbon fibre. Completing the look will be triple layered pearlescent white stripes.
In case you didn't know, the One:1 features a staggering 1 Megawatt of power which converts to 1,341 hp together with 1,371 Nm. This extreme power needs to be read alongside an equally impressive 1,341 kg to fully understand that the Koenigsegg One:1 features a perfect 1 hp to 1 kg power to weight ratio.
The Koenigsegg One:1 is expected to reach speeds in excess of 450 km/h so aerodynamics are key to the One:1 package. Thanks to the new front facia and the Le Mans prototype inspired rear wing, downforce at 260 km/h is equal to 610 kg whilst at 440km/h, the One:1 develops 830 kg. The One:1 is able to pull 2G's of force in the corners!
[Via The BHP Project]