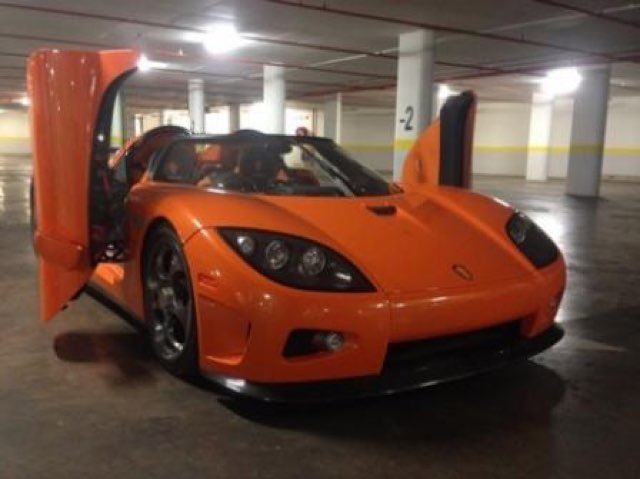 Eight supercars have been listed for sale by auction with Van's Auctioneers in South Africa. The listing reveals that the collection includes a Koenigsegg CCX and Pagani Zonda combo. According to Zero2Turbo, the cars were previously owned by Lolly Jackson, a South African strip club owner before he was shot dead in 2010.
It appears as though the cars have been in storage since his death and have only recently surfaced for sale. The listing reveals that the cars are being sold under the Tax Administration Act which essentially means that the owner understated his tax liability. The cars are being sold to repay his liability to the state.
The cars are based in Pretoria. The Koenigsegg CCX shows 7752 kilometres on the odometer. New, it cost the equivalent of $2 million on account of the taxes. The Pagani Zonda S features a 7.0 litre V12 engine. It shows 9353 kilometers on the odometer. Fortunately the colour scheme is a wrap, underneath is silver paintwork.
The auction will also include a 2007 Lamborghini Murcielago LP640 Roadster with what looks like a Premier 4509 bodykit, a matte black 2005 Ferrari F430 Spider, a 2009 Porsche Cayenne with Gemballa bodykit and a 2010 Rolls-Royce Ghost. Two sports bikes are also on offer, a 2005 Suzuki GSX 1000 and a 2006 Suzuki GSX 1000.
Written offers will be accepted from Wednesday 19 November with a viewing organised for between 17:30 and 19:30. The new owner will need to place a 15% deposit with their signed offer and provide proof of identity and residence. The balance will need to be paid 7 days from date of acceptance.