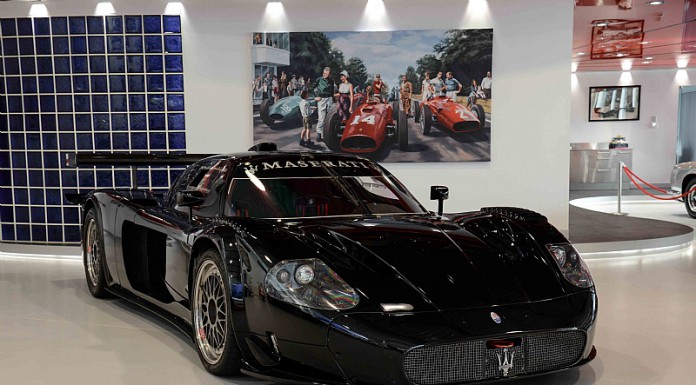 Any car even closely related to the truly mighty Ferrari Enzo is absolutely epic and the Maserati MC12 Corsa of course fits into that category. The vast majority of MC12 Corsa's are finished in dark blue but the following example currently up for sale in London is actually painted in gloss black and is particularly rare.
Just 12 examples of the Maserati MC12 Corsa were ever manufactured. Created in a similar vein to the Ferrari FXX, the car was designed solely for private track-day use. However, there is one road-legal variant currently on the streets of the United States and it is believed that this example has also been tweaked for road use across Europe!
This Maserati MC12 Corsa is also chassis #1 of 12 making it even more unique. So you're probably wondering at this stage, just how much does this beautifully rare and fast car cost? Well, it'll set one lucky buyer back 1.8 million euros!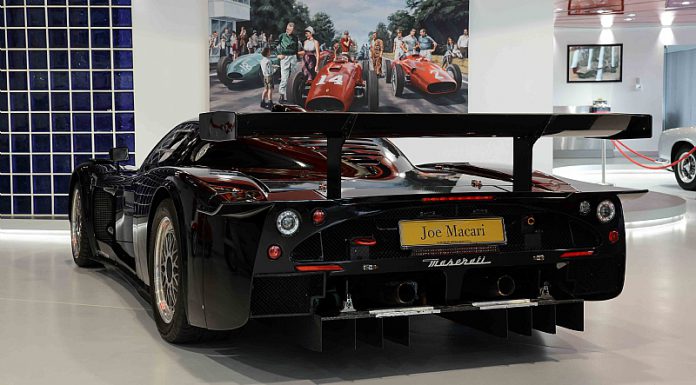 In case you didn't know, the MC12 Corsa features a V12 engine delivering in the region of 750 hp.