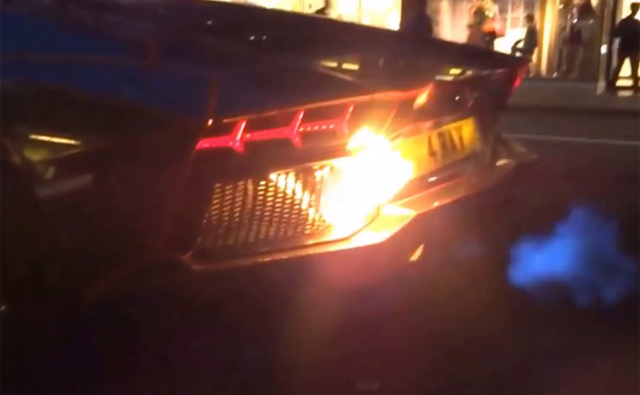 Despite the rising popularity of this 'craze', revving a car to the point where it spits flames is never a good idea. Not only does it wear out the engine prematurely, but as we've seen in the past, can even result in the rear bumper malting. As the following video shows however, it can even result in a Lamborghini Aventador actually catching fire!
[youtube]https://www.youtube.com/watch?v=ab4U0RwrOTI[/youtube]
The following clip shows a bold 'Tron' themed Lamborghini Aventador revving in London. Before long, it spits a massive burst of fire which unexpectedly spreads to the rear grille. The fire was inevitably caused by fuel vapour catching alight.
Not long after this video stops, the fire was extinguished.