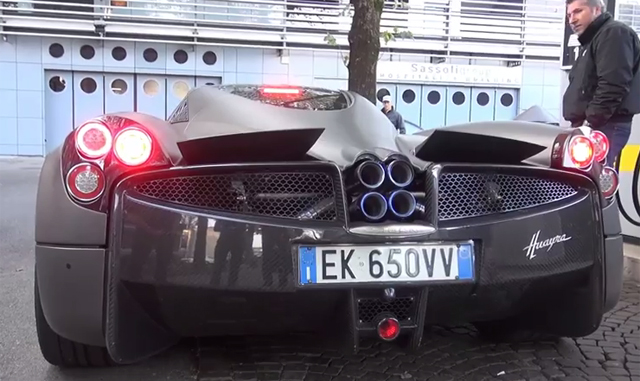 An interesting matte black Pagani Huayra was recently filmed at the famous Monza circuit and fitted with a custom exhaust system unlike any other Huayra.
[youtube]https://www.youtube.com/watch?v=zTu94kyWtfQ#t=52[/youtube]
Details about this exhaust system remain scarce but it is most likely a system recently developed by Pagani itself. It features blue tips and alongside this small visual change, provides a roar which the standard Huayra can't even dream of rivalling!