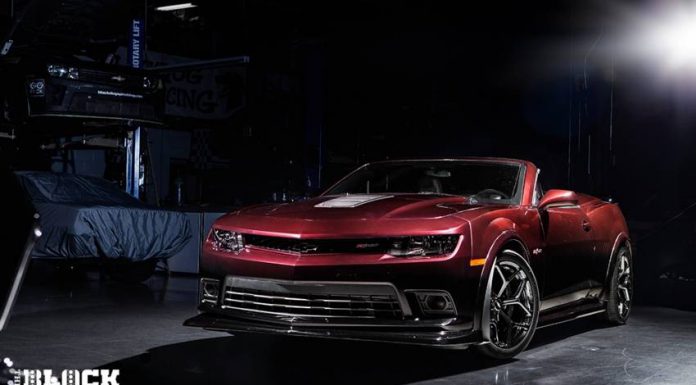 SEMA 2014 is just a few days away and the crew at Blackdog Workshop has just unveiled its special 2014 Chevrolet Camaro Z/28 Convertible for the show.
Blackdog Speedshop is no novice when it comes to creating special Camaros having fielded a number of Camaros in the Pirelli World Challenge Series to a selection of victories as well as the GTS championship. For its latest project, the tuner decided to start with the owner's Z/28 and to make it extra special.
Rather than simply cutting off the roof of Tony Gaples' Camaro Z/28, Blackdog Speedshop actually transferred all the Z/28 components into a standard Camaro Convertible. The tuner says that every single component used to differentiate the Z/28 from the typical Camaro SS was transferred into the Convertible shell from the badges to the new Dynamic Suspension Spool Valve dampers and the new aerodynamic components.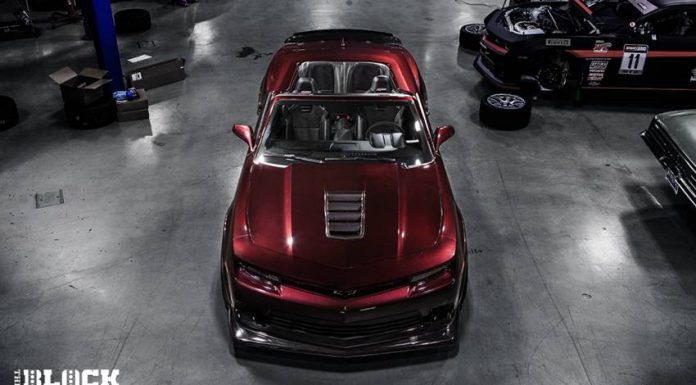 When discussing the car, Blackdog Speedshop owner Tony Gaples said, "I loved the convertible, but I wanted the extra power, cornering ability at speed, the seats, steering wheel and of course the bold appearance of the functional aerodynamics package. All the little details combine to build an even better Camaro."