Aston Martin limited production of its One 77 supercar to just 77 units, making it one of the most exclusive modern day cars around. Spotting one is special enough, but it's particularly interesting when the One 77 in question was the very last car off the production line.
All One 77s were manufactured sometime between 2009 and 2012. This car was the final unit produced, meaning it was likely built in the first half of 2012. We'd say the owner picked an appropriate white exterior and red interior color combination, considering they have an English flag proudly displayed in the window!
The car was spotted near Aston Martin's flagship dealership and service center, Aston Martin Works in Newport Pagnell, Milton Keynes. It was likely undergoing routine servicing at the dealership, which also takes care of restoring and maintaining valuable vintage Astons.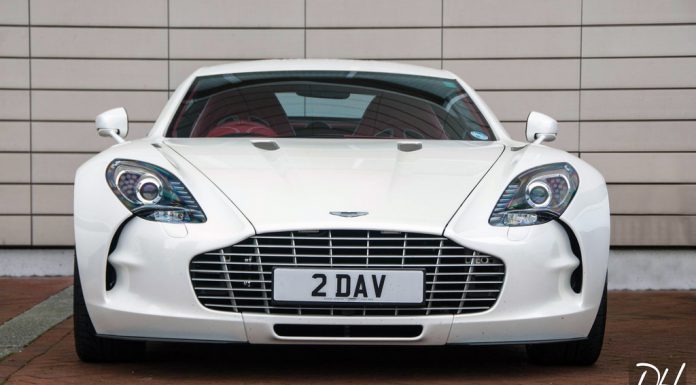 In case you need a reminder, the Aston Martin One 77 is the most powerful naturally-aspirated production car in the world, with its 6.3-liter V12 pumping out 750 horsepower. This powerplant is mated to a 6-speed automated manual transmission, allowing the car to accelerate from 0-100 km/h in under 3.7 seconds and reach a top speed of 220 mph.