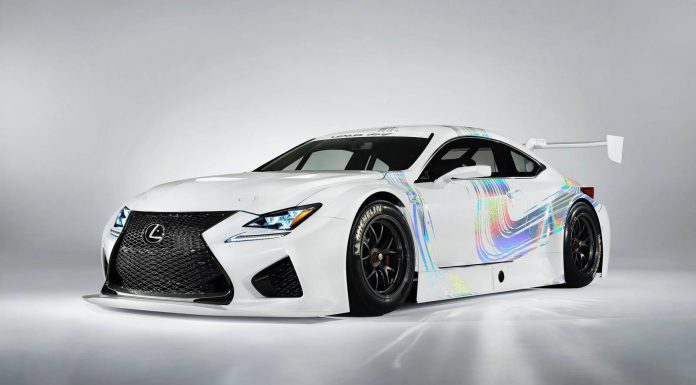 As Australia's premiere motorsport series, V8 Supercars provides not only some of the closest and most exhilarating racing action in the country but actually globally. Tradtionally a fight between Ford and Holden and joined by Mercedes-Benz, Nissan and Volvo in recent years, the V8 Supercars category is expanding and another manufacturer is reportedly interested in entering the series.
That new automaker could be Lexus who have expressed interest in joining V8 Supercars from 2017 onwards. There's a possibility that new regulations adopted by V8 Supercars could see two-door cars compete with rules on the engines also being relaxed.
Lexus RC F Coupe GT3

While recently speaking with Drive about the possibility, Australia's Lexus boss Sean Hanley said, "I would have shut the door on motorsport a year ago, particularly V8 Supercar racing in terms of a promotion, marketing and brand exercise. But I think the door is slightly open.
"I am keen to understand any future eligibility changes that may allow us to look at it. In the next two years there are no plans at all. But what is equally clear to me, is if there is eligibility that allowed a coupe, we have a coupe that could go into that race and do pretty well," Hanley said.
Lexus is currently preparing a GT3 racing variant of its potent RC F Coupe and if the V8 Supercar regulations are relaxed, could bring a special variant of the RC F to V8 Supercars.
[Via Drive]