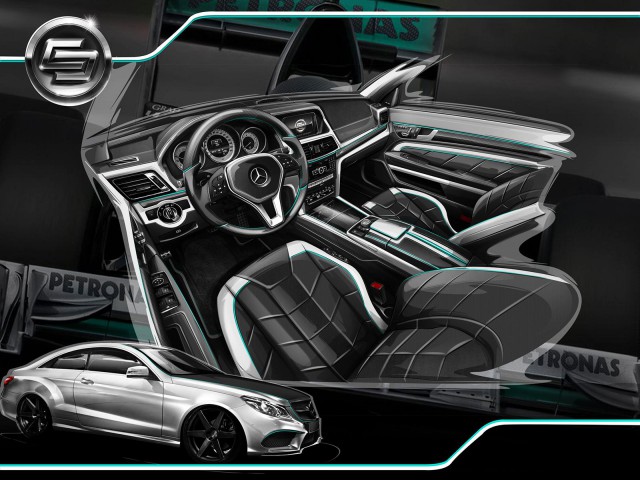 As with all cars produced by Mercedes-Benz, the E-Class features an extremely luxurious cabin which is easily enough to keep most owners more than happy. One Mercedes-Benz E-Class Coupe owner however, wanted the interior of their car personalised and freshened up and unsurprisingly turned to Polish interior specialists Carlex Design for the upgrades.
The interior of this E-Class Coupe has been inspired by the livery of the Mercedes-AMG Petronas Formula One team. As a result, it combines a selection of light green accents amongst silver and black features and fittings.
The dashboard has been bathed in luxurious and plush alcantara while black leather is found across the seats alongside white edges. Elsewhere, a selection of carbon fibre trim pieces can now be found on the doors and around the centre console and just above the passenger glovebox. As for the green accents, they can be found in the form of bright piping on the seats, shiny green trim along the doors and dashboard as well as elements of the steering wheel.