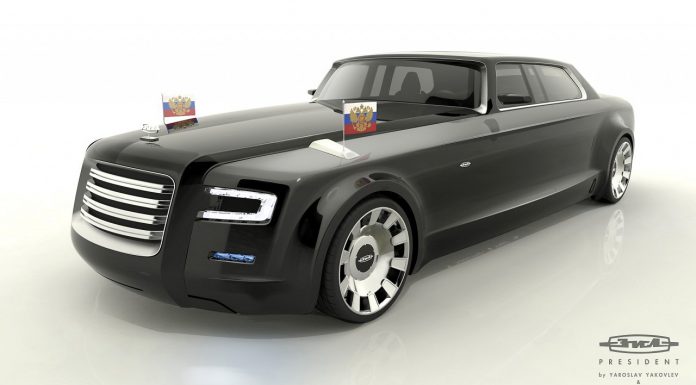 Russian president Vladimir Putin is currently on the hunt for a new presidential limousine. In what is known as the Motorcade project, a selection of firm's are being asked to present their best concepts for an armoured limousine, an SUV as well as a minibus for Putin's entourage. Early last year, Marussia presented its concept but it wasn't well received.
The three vehicles will feature the same modular platform as well as all wheel drive and it is hoped that they will result in new sedans and SUVs hitting the market across Russia. Now it can be confirmed that Porsche Engineering Group, an arm of Porsche, has been selected as the engine supplier for the Motorcade project.
The range-topping engine will reportedly by a V12 engine displacing between 6.0-litres and 6.6-litres. All up, the potent powertrain should deliver around 800 hp. Additionally, Porsche will reportedly create V8, V6 and four-cylinder engines for the project.