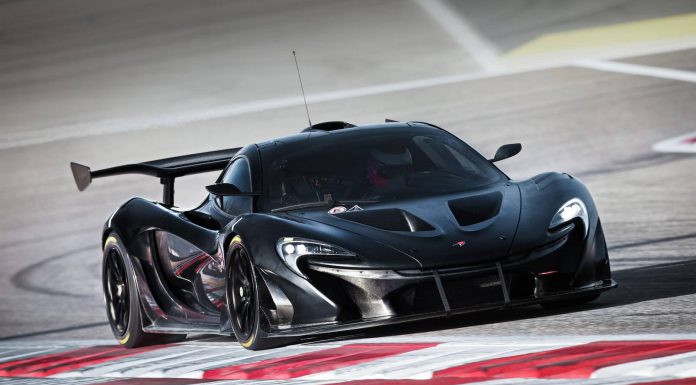 Additional details about the potent McLaren P1 GTR have been confirmed alongside the release of the very first interior pictures of the potent British track-day hypercar.
The P1 GTR is built around its lightweight carbon fibre MonoCage chassis from the road-going P1. It weighs a mere 90 kg and consists of the upper and lower structures including the roof, the roof snorkel, engine air intake cavity and the battery and power electronics housing. It is so strong that it meets FIA load requirements for rollover in the GT racing category without necessitating the use of a more traditional roll cage.
The most prominent interior change to the McLaren P1 GTR is the steering wheel. It is based on the steering wheel from the McLaren MP4-23 Formula One car from the 2008 world championship season. It, like much of the cockpit, is made from lightweight carbon fibre. Just like a Formula One car, a host of vehicle dynamics can be changed directly from the steering wheel with the DRS and IPAS buttons from the road-going P1 being carried over. Elsewhere, new DTM-style racing seats have been installed alongside six-point motorsport harnesses.
McLaren has one key goal for the P1 GTR, to make it the best driver's car in the world on track and it is promising to be just that. On the aerodynamic side of things, the McLaren P1 GTR is thoroughly upgraded. It further optimises the aerodynamically efficient body shape of the P1 to help produce even more downforce and performance.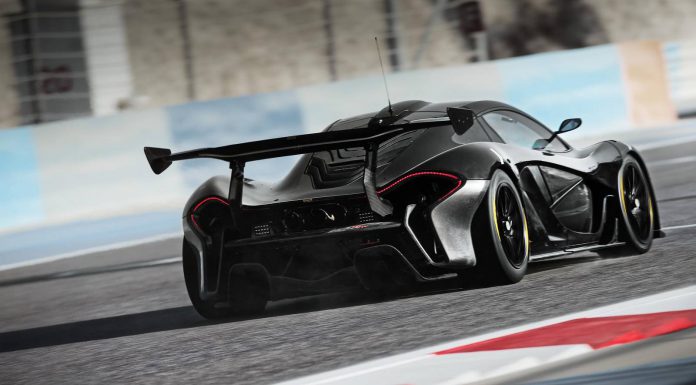 The front track has been increased by 80 mm and has been completed with an aggressive front splitter even more pronounced than the road cars. Reprofiled low temperature radiator ducts seamlessly flow into the leading edge of the aggressively flared front wheel arches while the active aerodynamic flaps from the 'normal' P1 have been maintained.
Additionally, new race-prepared suspension has been fitted providing a fixed ride height which is lower than the standard car. The wing mirrors have been repositioned onto the A pillars to put them closer to the eye of the driver and reduce aerodynamic drag. Meanwhile, the trailing edge of the door-mounted radiator channels have been extended to draw more air down through the cavity within the door, and into the engine to aid cooling.
[youtube]https://www.youtube.com/watch?v=hSpKYDNkAsk#t=193[/youtube]
Beyond the aerodynamic changes, the McLaren P1 GTR sees a small boost in power with it now delivering 986 hp (1000 ps) compared to the 903 hp of the road car.
Launched alongside the P1 GTR is the McLaren P1 GTR driver programme. This is the ultra-exclusive ownership programme and includes specialist driver training, human performance and access to the McLaren racing simulator. McLaren Special Operations will maintain and run all cars and manage the programme.