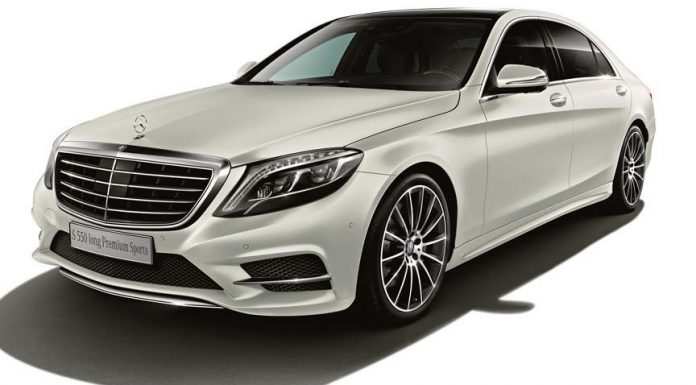 A special edition of the Mercedes-Benz S-Class has just been unveiled for the Japanese market. Dubbed the Mercedes-Benz S550 Premium Sports Edition, the car features a selection of typically optional features as standard.
For example, the Mercedes-Benz S550 Premium Sports Edition is adorned with the aggressive AMG Sport Package which adds more extraverted bumpers. Additionally, the S500 Premium Sports Edition rides on new 20-inch wheels from AMG which work nicely with the Obsidian Black and White Diamond paint finishes which act as the only available colour options.

Inside, the S550 Premium Sports Edition features black Nappa leather across the seats and new silver coloured wood trim stretching across the dashboard, centre console and the lower half of the steering wheel. Other notable features include the typically optional chauffeur package as standard which sees the inclusion of more luxurious rear seats which are heated as well as heated armrests and an entertainment system for the rear as well.
Built around the existing long-wheelbase S550, the Premium Sports Edition is priced at 18.1 million yen locally which equates to just under $170,000 in the U.S. Just 200 examples will be produced.