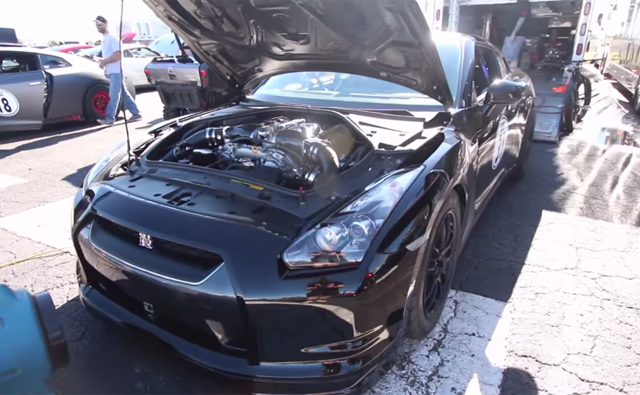 As the company behind some of the world's fastest and most powerful Nissan GT-Rs, AMS Performance certainly knows how to get the most from the GT-Rs 3.8-litre twin-turbocharged V6. At the recent Texas Invitationals event, the crew brought out their Alpha Omega project with more power than ever before.
[youtube]https://www.youtube.com/watch?v=pcHumlKI5EE[/youtube]
Just how much? Well the car is delivering 2000 hp and is still street legal. As a result, the car absolutely dominated the rolling drag race event beating no less than three 2000 hp Lamborghini Gallardos in the process!