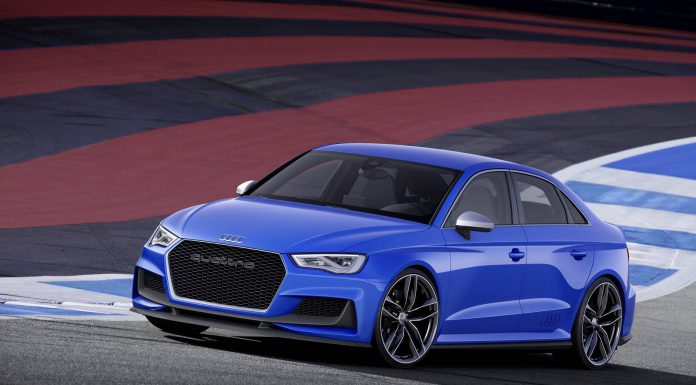 For some strange reason, the latest Audi S3 is not available with a manual transmission in the United States. However, that could be about to change if news from Fourtitude is anything to go by.
Apparently while speaking with Audi of American president Scott Keogh, Fourtitude learnt that the German automaker is seriously considering bringing a manually-equipped S3 version to U.S. shores. While no confirmation about such a variant has been given, the very fact that it is being considered is a relief.
Audi A3 Clubsport Quattro Concept

Elsewhere, there is speculation that a sedan variant of the Audi S3 could be created. News about such a model isn't new but Keogh again revealed it is being considered by the brand.
The latest and most exciting Audi A3 based model recently revealed is unquestionably the A3 Clubsport Quattro Concept. It is powered by a potent five-cylinder engine. Audi has managed to tune it up to an incredible 525 hp which means it delivers 211.7 hp per litre. When combined with a total kerb weight of 1527 kg, the Audi A3 Clubsport Quattro Concept has a powered to weight ratio of 2.9 kg/hp. Alongside the massive horsepower figure, the A3 Clubsport also produces 600 Nm of torque available from 2300 to 6000 rpm. Resulting, the car will hit 100 km/h in just 3.6 seconds and a top speed of 310 km/h!
[Via Fourtitude]