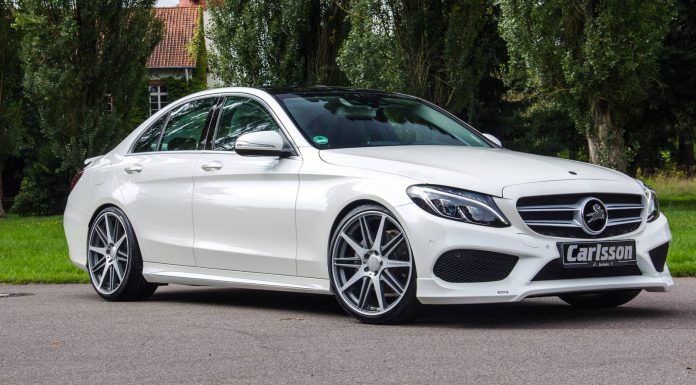 A few months ago, Carlsson unveiled its tuning upgrades for the latest-generation Mercedes-Benz C-Class. Now the German tuner has unveiled its tuning kit for the sporty AMG Sports Package version of the brand new C-Class.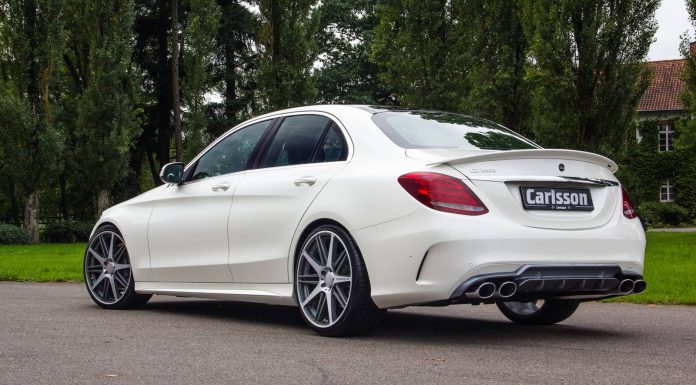 The standard C-Class AMG Sport can be differentiated from the regular C-Class in that it features revised bumpers with more prominent air intakes up front. Carlsson has extended these visual changes and fitted a new front spoiler and a revised front grille with the Carlsson badge.
At the rear, Carlsson has added a small bootlid lip spoiler which stretches over the taillights. A revised diffuser has also been fitted alongside new tailpipes. A plethora of new Carlsson wheels are also available in 18, 19 and 20-inch sizes.
From a handling standpoint, Carlsson has added new sports springs which lower the ride height by 30 mm. Additionally, an adjustable coilover kit is available.