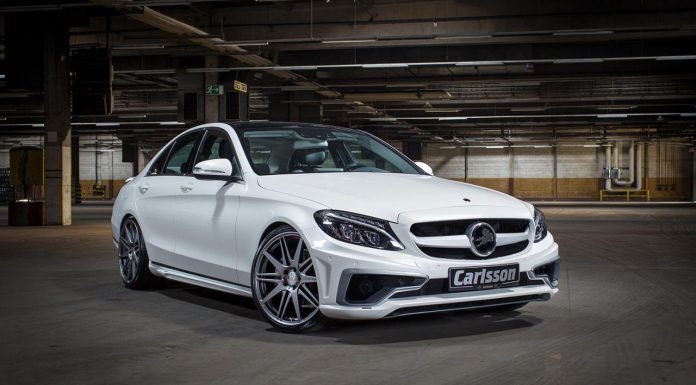 The 2014 Mercedes-Benz C-Class was only released a couple months ago and already, Mercedes-Benz expert tuners Carlsson have already got their hands on the car and released their tuning package for it.
As we've become accustomed to from Carlsson over the years, their upgraded 2014 Mercedes-Benz C-Class is undoubtedly more aggressive and eye-catching than the standard car. Importantly however, none of the styling changes are over the top.
First off, the 2014 Mercedes-Benz C-Class by Carlsson features a redesigned front bumper incorporating differently shaped air intakes as well as a lower splitter which can be finished in bare carbon fibre at the customer's discretion. Additionally, the front grille has been modified to include a large white horizontal bar with the company's logo featuring prominently.
The 2014 Mercedes-Benz C-Class by Carlsson also comes with lowered suspension which drops the ride height by 30 mm which when combined with the new 18 or 20-inch wheels, give the car an entirely new persona. The wheels can be finished in titanium, graphite, diamond just to name a few.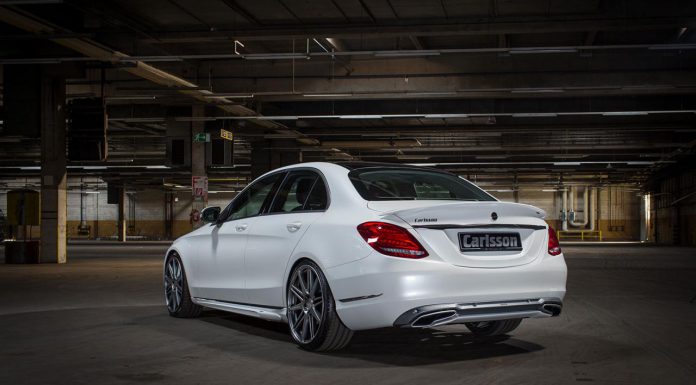 Further styling changes include the adoption of new side skirts while at the rear, Carlsson have added a new rear bumper with a subtle rear diffuser and most strikingly, redesigned exhaust tips.
Further down the road, Carlsson will reveal its engine upgrades for the latest-generation C-Class.