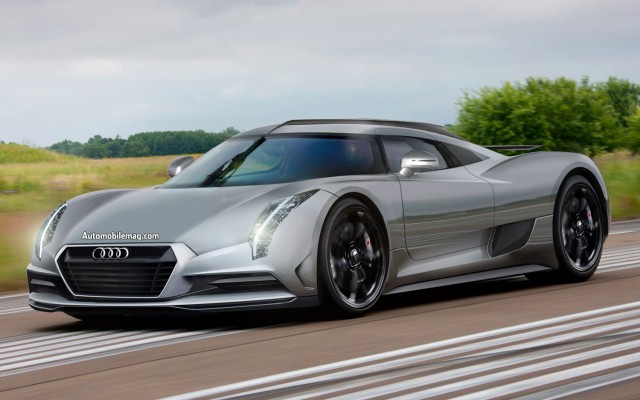 Earlier this year, it was revealed that the highly-anticipated Audi hypercar project had been cancelled. Despite this, new rumours have emerged out of Sweden indicating that the car is back on the cards and has already been approved for production. While this remains to be seen, the same report is claiming that the Audi hypercar will compete with the current hybrid hypercar trio.
The car will reportedly be dubbed the Audi R10 and be built around a strong carbon fibre monocoque. Much of the R10's aerodynamic design will be inspired by the current Audi R18 e-tron endurance racer with the car expected to have a larger footprint than the current range-topping Audi R8.
Previous reports indicated that Audi was likely to adopt a potent diesel engine for its hypercar. However, it is now claimed that a large petrol-driven 6.0-litre V10 has been selected with it capable of delivering an extraordinary 850 hp on its own accord. A hybrid variant is also expected to be offered with it boasting 1000 hp.
This V10 will reportedly feature cylinder deactivation and run on six-cylinders when necessary.
According to the Sweden report, the Audi R10's powerplant will actually be very similar to the 900 hp hybrid powertrain which Lamborghini could be bringing to the Paris Motor Show 2014 in the form of a new concept car.
[Via Auto Motorsport]