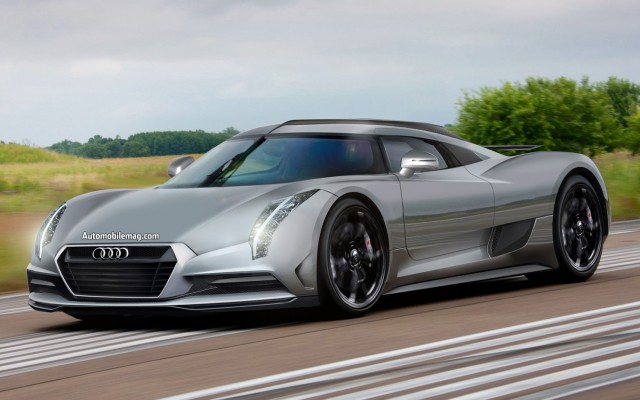 Last year, reports emerged that the eagerly-anticipated Audi hypercar was cancelled. Now, confirmation has come straight from the mouth of Audi technical chief Ulrich Hackenberg that such a range-topping car currently isn't on the agenda.
Hackenberg revealed that while such a car is "an interesting idea" it currently is "not a priority". This really shouldn't come as a surprise to many considering that such a hypercar was never actually confirmed by Audi and nothing more than hopeful speculation.
Nevertheless, when the reports were looking good, it certainly seemed to be a truly world beating hypercar. Once dubbed the Scorpion, it had been rumoured to be inspired heavily by the diesel Audi R18 racer, but later reports suggested that a traditional petrol powered engine was being favoured because diesel lacks to universal appeal of petrol in possible major markets such as China and North America.
Furthermore, Durheimer and Porsche Research & Development boss Wolfgang Hatz then suggested that the in-wheel motors and flywheel technology featured on the 2014 Porsche 918 Spyder could be shared with Audi.
From a design standpoint, Audi was expected to equip the R10 or 'Scorpion' with a full size tailfin from the R10 Le Mans racer, combined with a single frame grille, stacked LED headlights, an adjustable tail spoiler also acting as an airbrake, as well as ventilated front and rear wings.
[Via Autocar]