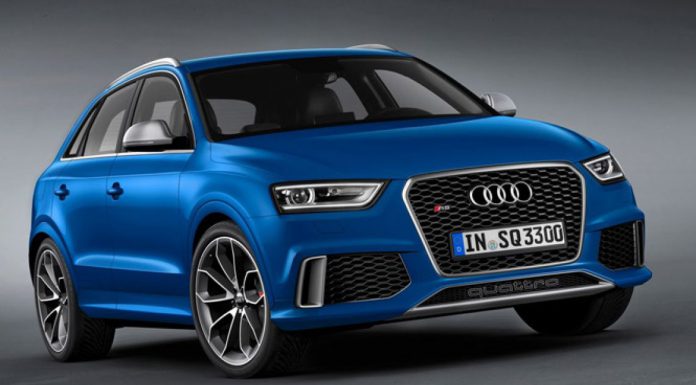 Just yesterday, a prototype for the facelifted Audi Q3 was spied testing. Now details about the next-generation Q3 have emerged with the car set to launch in 2018.
The latest reports suggest that the next-generation Audi Q3 will be larger than the current car to further distinguish it from the small Q1. A selection of parts, including many of the engines, are expected to be shared with the Volkswagen Tiguan.
One brand new variant which could be offered is the so-called Audi Q3 Ultra. It will reportedly be powered by a tiny 1.0-litre three-cylinder engine delivering just over 100 hp. At the other end of the scale, the next-generation Audi RS Q3 is also expected to undergo some significant changes and could even utilise the new turbocharged 2.0-litre Audi is developing to rival the powertrain from the CLA45, A45 and GLA45 AMGs
If such a new engine is used, then the next-gen Audi RS Q3 could conceivably deliver around 400 hp.