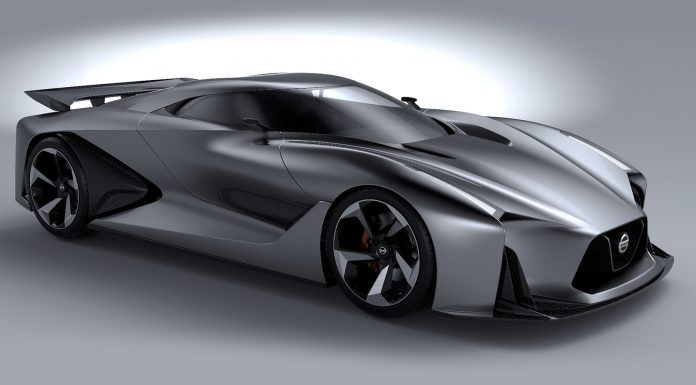 It is no secret that Nissan is currently developing the next-generation GT-R. It is also common knowledge that the car will be a hybrid for the first time. On the back of recent reports that the next-gen Nissan GT-R will draw on the recent 2020 Vision Gran Turismo Concept for its design, new rumours suggest that some serious power gains are also expected.
The current 3.8-litre twin-turbocharged V6 engine will be maintained but it will be modified to produce even more power than the current 550 hp. How much more? Well indications point towards power reaching about 650 hp. On top of this traditional engine will be an advanced electric motor likely to pump out a further 134 hp and helping boost torque from the current 442 lb-ft up to 737 lb-ft. On a horsepower front, the new 2016 GT-R may produce 784 hp.
Such power upgrades will necessitate a brand new transmission and that is expected to come in the form of an eight-speed 'box in place of the existing six-speed. Additionally, due to the huge increases in power and torque, additional cooling will be required for the Japanese supercar which is reportedly one of the main reasons for the design change. The new design will help provide effective cooling for the hybrid system.
Another key area being focused on are the brakes. Because regenerative braking is likely to be used, Nissan will reportedly draw on its experience gained from next year's World Endurance Championship in the GT-R LM Nismo in how to deal with the heat generated from a system.
From a design standpoint, sources close to Nissan have suggested that the next-gen GT-R will be a toned-down version of the 2020 Vision Gran Turismo. As a result, we can expect the new GT-R to still remain recognisable as a GT-R yet one which is well and truly up with the times.
It remains unclear just when the new GT-R could launch, but a concept could be unveiled at next year's Tokyo Motor Show before the production-spec car arrives in 2018.
[Via Motor Trend]