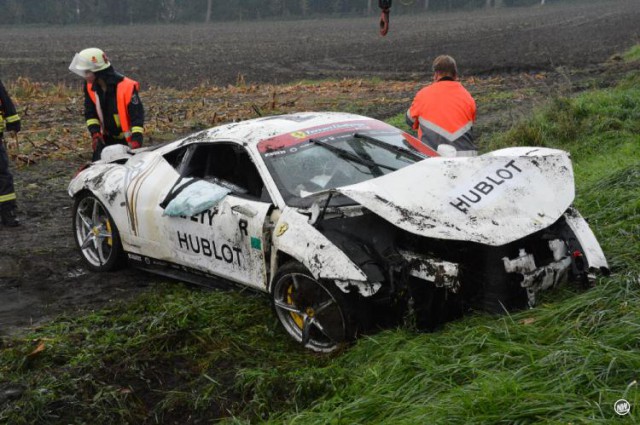 A white Ferrari 458 Italia has been wrecked in Brockhagen, Germany after the driver lost control of the potent supercar on wet roads.
The incident reportedly occurred after the 458 Italia overtook a slow moving car. The car then span multiple times before rolling and coming to a rest on its roof in a field.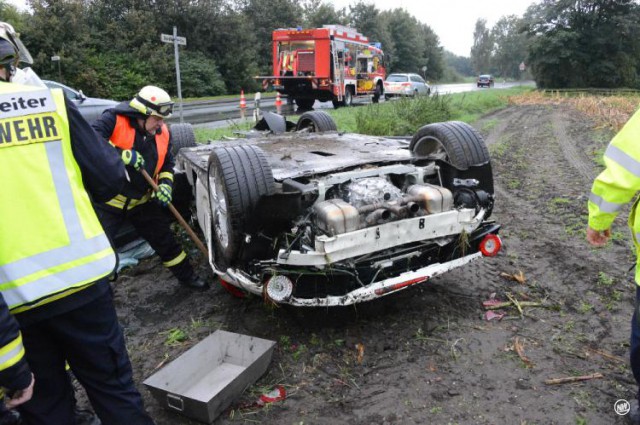 Thankfully, the driver was not injured but the car is a complete loss. Interestingly, the car was actually being driven on a test drive from a Ferrari dealership in Hannover.
[Via NW News]