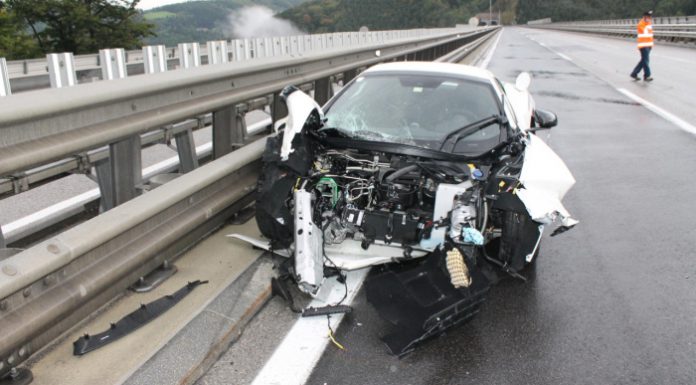 A white McLaren 650S Spider has been totalled following a high speed crash on an Austrian highway near the Eselstein tunnel.
It is believed that the wet conditions contributed to the crash which saw the British supercar crashing head-on into a guardrail. The resulting impact completely destroyed the front end of the 650S Spider with it inevitably being written off with the suspension components likely completely wrecked.
The driver suffered minor injuries in the crash and was taken to a nearby hospital.
[Via Einsatzdoku]