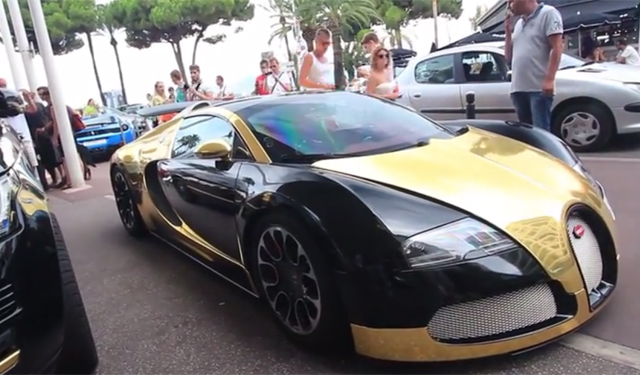 A gorgeous gold chrome and gloss black Bugatti Veyron was recently filmed on the streets of Cannes. Despite Veyrons quite commonly being seen in the stunning city on the French Riviera, this particular example really caught people's attention!
[youtube]https://www.youtube.com/watch?v=iZQIkq7-hXY[/youtube]
Unsurprisingly, this Veyron comes from the Middle East and is wrapped rather than painted in its unique finish.
What are your thoughts on this Veyron? Leave your comments below!