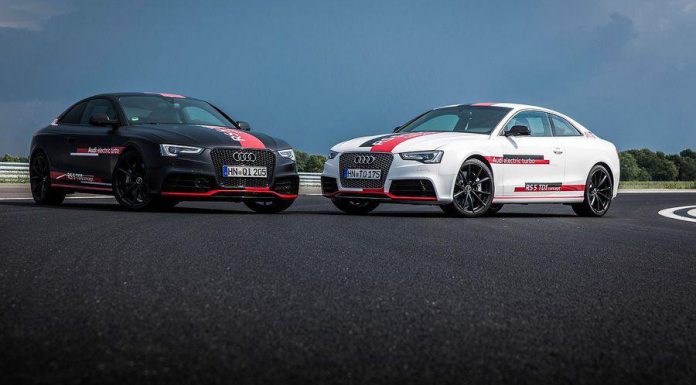 Audi has just announced that it is upgrading its forthcoming electrical systems fitted to future models will be upgraded to 48-volts from the current 12 volts. The move will act as a key building block for the inclusion of new advanced systems while not limiting performance and efficiency from the engine.
Discussing the development, member of the board of management for technical development at Audi, Dr. Ulrich Hackenberg said, "We are using the full bandwidth of electrification in our drive principles strategy. Running part of the vehicle electrical system at 48 volts plays a central role in this. It enables us to make more energy available. That paves the way for new technologies with which we can make our cars more sporty, more efficient and more convenient to use."
The new 48-volt electrical system was recently previewed in the Audi A6 TDI and RS5 TDI concept cars. They both feature an electrically powered compressor, or turbocharger, using the additional electrical power but an upgraded system is also ideal for advanced dynamic chassis control features.