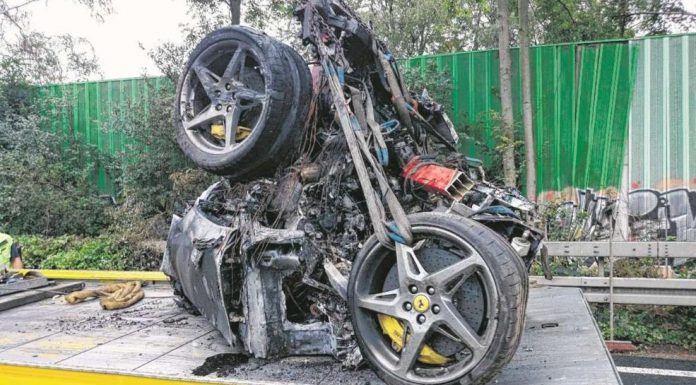 Two people died on the Autobahn A40 near Dortmund after a 43-year-old Italian driver crashed his Ferrari 458 Spider into the guardrail. Eye-witnesses report that the Ferrari 458 Spider was travelling at a high rate of speed before he lost control in a long bend.
Upon impact with the guardrail, the Ferrari 458 Spider caught on fire and before long, was completely engulfed in flames.
The driver was thrown out of the car due to the impact but the female passenger was trapped in the car and died due to the fire. The driver died in the hospital hours after the crash.
[Via Bild.de]