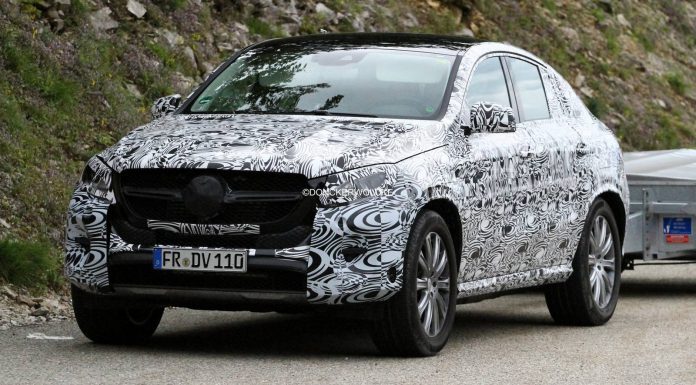 The upcoming Mercedes-Benz GLE-Coupe, also known as the ML Coupe and MLC, is set to be manufactured in part at the company's Tuscaloosa factory in Alabama.
Thanks to the addition of this new model as well as facelifted variants of the GL-Class and M-Class, production at the factory will hit about 300,000 units annually from next year. To put that into perspective, the facility produced 185,000 vehicles last year so some extensive upgrades to the facility are in the works.
As a matter of fact, Mercedes-Benz has been investing $2.4 billion from 2010 through to next year to expand the site which will result in it becoming one of the German marque's largest factories which already produces almost half of all Mercedes-Benzes sold throughout the United States.
Numerous Mercedes-Benz GLE-Coupe prototypes have been spied throughout the year and we know that the car will look similar to the Concept Coupe SUV introduced at the Beijing Motor Show earlier this year. However, as is typically the case, the production-spec Mercedes-Benz GLE Coupe will feature redesigned bumpers both front and rear as well as larger wing mirrors. It is also likely that slightly tweaked headlights and taillights will feature.
The production-spec Mercedes-Benz GLE Coupe will rival the BMW X6 and is expected to be available with a host of different engines. For starters, both petrol and diesel V6 engines are expected alongside a very economical hybrid. At the top of the range, we can expect to see a V8 powered GLE 63 AMG Coupe and an GLE 65 AMG Coupe powered by a V12 engine!
[Via Autoblog]