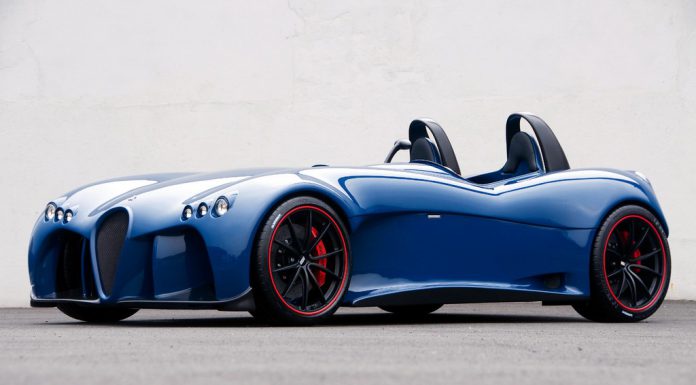 Back in early May, the fate of sports car manufacturer Wiesmann was sealed when it was officially declared bankrupt. Now it has emerged that prior to going under, the company was planning to create an entry-level model to replace the MF3 Roadster.
Set to take inspiration from the Wiesmann Spyder Concept car, this new model would have cost significantly less than the MF3 Roadster which had a sticker price of 160,000 euros. By comparison, the new car would have cost in the region of 100,000 pounds.
A 3.3-litre inline-six BMW engine was pinned to be used although power figures remain unclear. However, based on the price it seems apparent that the new car wouldn't have rivalled the 343 hp MF3 in terms of power or performance.
Ultimately however, Wiesmann went belly up after the company failed to find a buyer and continued to move further and further into debt. The firm officially stopped manufacturing, engineering and maintenance operates on March 31st.
For those that didn't know, the company was founded in 1985 by the brothers Martin Wiesmann and Friedhelm Wiesmann and has quietly produced a range of quirky, yet desirable two-seater sports cars. Its founders left the company in 2012 and it seems clear that their successors have found little success. At the time of the original bankruptcy application, around 110 workers were employed at the Dulmen factory. Consequently, it can only be assumed that all of these workers will have to find new employment.
Throughout the niche manufacturer's existence, its most potent model was the Wiesmann MF5. Production of the Wiesmann MF5 began in 2009 and the car is powered by a 4.4-liter twin-turbocharged engine delivering 547 hp between 5,750 rpm and 6,250 rpm. This potent engine is mated to a 6-speed semi-automatic transmission driving the rear wheels.
It certainly isn't unheard of for companies like Wiesmann to come back from the dead, so this may not be the final chapter in the firm's history.
[Via Autoblog]