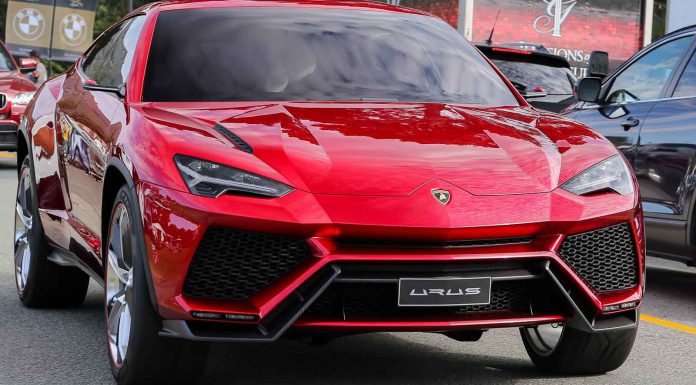 Last year, Lamborghini CEO Stephan Winkelmann confirmed that the Lamborghini Urus was set to reach the production line in 2017. However, board member for research at development at Lamborghini, Maurizio Reggiani recently refuted such suggestions at the Lamborghini Blancpain Super Trofeo Asia series in Japan.
Reggiani insisted the Volkswagen Group has yet to approve the luxury Lamborghini SUV for production saying, "Urus is still not confirmed for the brand. We still wait final approval from the [Volkswagen] group, and we are continuing to work for that approval.
"Should we get approval, our target is for end of 2017 production," he confirmed.
The Italian supercar manufacturer seems confident that approval will be granted however, with Lamborghini Japan general manager of sales of marketing saying that when the car does reach the market, it should cost around the same as the all-wheel drive Huracan.
When production of the Urus kicks off in 2017, Lamborghini hopes to sell 3000 to 4000 units annually and its current factory in the heart of Italy simply cannot support so many vehicles on top of the Huracan which is already proving a huge success. As a result, there's a chance that the Urus will be constructed at the Volkswagen Group's factory in Slovakia.
A few months ago, it emerged that the Lamborghini Urus SUV could be the company's first ever turbocharged car. Such a turbocharged engine would likely be a V8 and could be selected over a naturally-aspirated V10 or V12. Winkelmann confirmed the possibility of such an engine debuting in the Urus while speaking at the launch of the Huracan.
It remains unclear what turbocharged engine the Lamborghini Urus SUV could use but it seems quite possible it could utilise the latest 4.0-liter twin-turbocharged V8 engine from Audi currently used in the RS6 and RS7. This potent powertrain delivers an impressive 552 hp and if Lamborghini wanted to, power could be increased beyond that.
[Via Motoring]