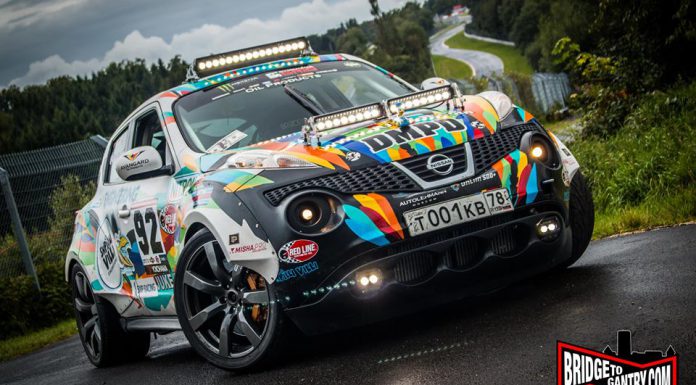 The Nissan Juke-R from Shpilli-Villi Engineering is without a doubt one of the most extreme Juke-Rs ever created. Tuned to deliver 800 hp with a 200 hp shot of nitrous oxide also available, this Juke R could outrun even the most powerful tuned Nissan GT-Rs.
[youtube]http://www.youtube.com/watch?v=ZmA957bgul4[/youtube]
All up, it tips the scales at 1600 kg and can be driven in both all-wheel drive as well as rear-wheel drive. As you would imagine, the car is an absolute beast on the Nurburgring and this video shows exactly that!