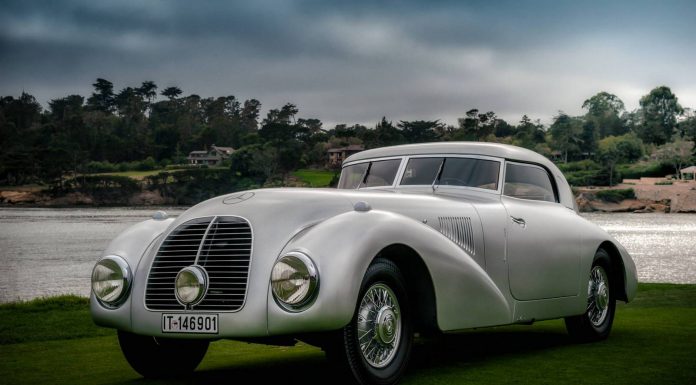 The Pebble Beach Concours d'Elegance 2014 may have wrapped up a couple of weeks ago but what better way to look back at the stunning event than to check out some of the incredible classic Mercedes-Benz models displayed during the famous event!
Within the plethora of classic Mercedes-Benzes were the familiar faces of a selection of 300 SL Gullwing models which despite being up to 60-years-old, still turn heads just like the latest, fastest and most powerful modern-day supercars and hypercars.
The highlight however was without a doubt the one-off Mercedes-Benz 540K Streamliner. Featuring a unique lightweight aluminium body, it is unlike any other 540K model produced and this was the first time it ventured into a public event!