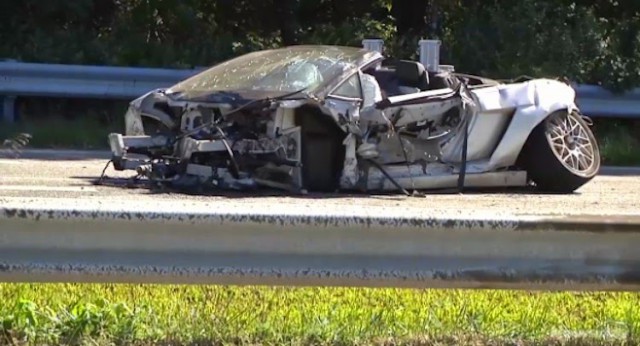 An 18-year-old has been tragically killed after crashing a Lamborghini Gallardo LP560-4 Spyder during a test drive in New York.
Samuel Shepard, the teenager behind the wheel of the Italian supercar, was driving the car after being lent it by family friend, 49-year-old Michael Power. Power was in the passenger seat and following the crash was taken to hospital with non-life threatening injuries.
The exact cause of the crash is still being investigated but Det. Sgt. Michael Fitzharris said the car was likely driving excessively fast.
"I think it was probably just a once-in-a-lifetime opportunity for the kid, and this man chose to give him this opportunity," Fitzharris also commented.
[Via News Day]