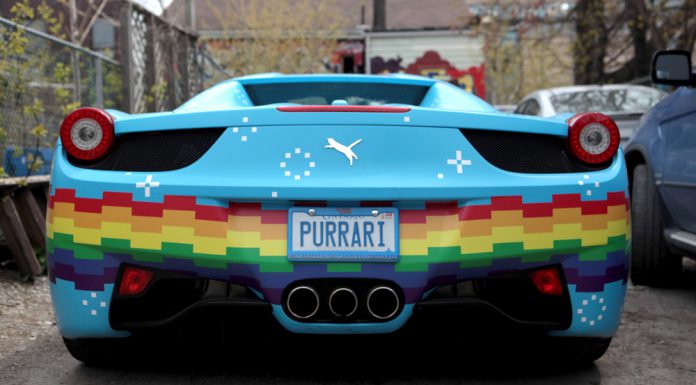 Ever since DJ deadmau5 revealed his unique Nyan Cat wrapped Ferrari 458 Spider, it has been talked about both positively and negatively. Whatever your opinion on it is, there's no denying how unique it is. Turns out however, that Ferrari North America is none too pleased with the 'Purrari' and recently issued Deadmau5 with a cease and desist letter.
In a series of tweets, the DJ revealed that the cease and desist letter related to the custom Purrari badges he had made for the car as well as the custom floor mats. However, in the process of selling the car, its Nyan Cat wrap has been removed along with the parts in question which admittedly aggravated the head-honchos at Ferrari North America.
To replace the 458, deadmau5 recently picked up a McLaren 650S. We can't wait to see what he has in store for it!
[Images via Elektro Daily]