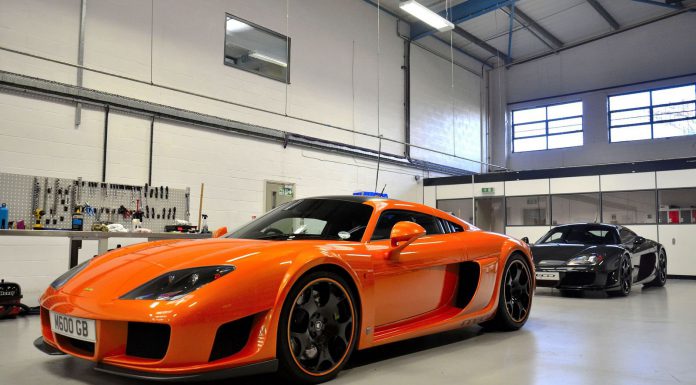 With a 4.4-litre twin-turbocharged V8 engine, no ABS, no track control, rear-wheel drive and a six-speed manual transmission as standard, the Noble M600 is one of the most driver focused cars on the market in any segment. Just yesterday it emerged that the British manufacturer is considering creating a drop-top version of the M600 and now the company has confirmed it is working on a new paddle shift equipped transmission for the hardcore supercar.
Details about this new gearbox remain unclear meaning we don't yet know if it will be a dual-clutch system, how many gears it will have or if it'll be a sequential automatic. Whichever it is, expect the system to be blindingly fast yet still providing some of the classic brutal characteristics which have made the existing manually equipped Noble M600 so universally adored.
As for the previously reported Noble M600 Drophead, the company's managing director Peter Boutwood revealed that the company has received interest in bringing the M600 Drophead to life from existing and prospective future customers. Even though Boutwood confirmed that no decision has been made about production at this stage, it is likely that the prototype will be displayed both publically and privately to drum up support for such a model.
If the car is given the go-ahead for production, it will remain extremely driver focused and would borrow its mechanicals from the coupe.
[Via Autoblog]