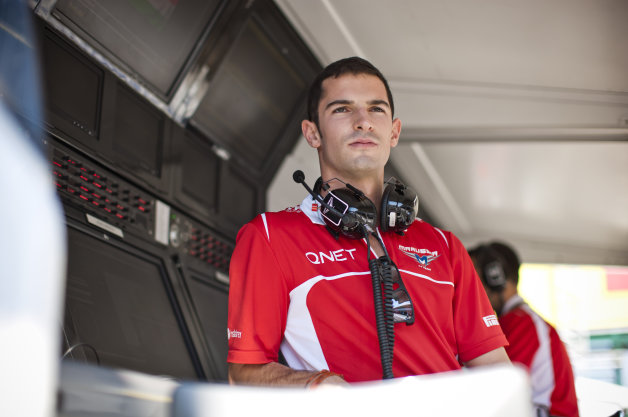 Just yesterday, it emerged that American Alexander Rossi was set to make his Formula One debut at this weekend's Belgian Grand Prix. Now it has been confirmed that he has lost his seat and Max Chilton will race instead.
The Marussia F1 team reinstated Chilton back to his race seat after just one day due to a "change in circumstances". No official explanation about the change in heart has been given but the team original said Rossi would be driving instead of Chilton due to contractual issues. By comparison, Chilton's management team said he stepped aside for another driver to attract additional funds to the team.
Marussia F1 sporting director Graeme Lowdon said, "I don't think it would be appropriate for me to comment on the details of the contractual issues because that is confidential between parties involved. There is nothing we can really say on that. This is a result of a change in circumstances," he said.
While Lowdon was unable to discuss the reasons behind the change, he did praise Rossi for the work he did.
"Alex acquitted himself incredibly well. He was probably quite surprised to be called up to stand in for a grand prix quite so quick – but he did an extremely good job with that and that is his role as a professional race driver – so I cannot speak too highly of him really."
[Via Reuters]