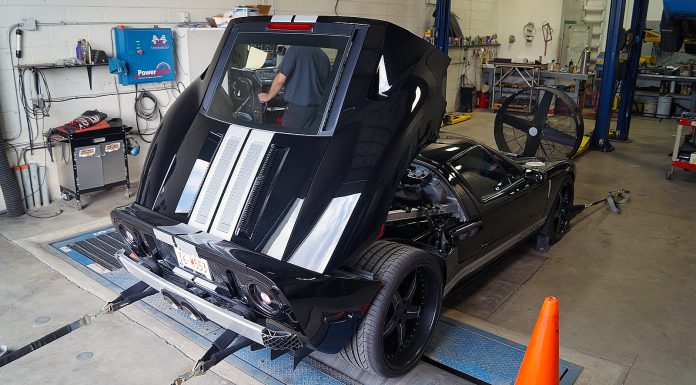 The Ford GT is often thought of as a beastly car, but with a few modifications, it can become even wilder. Case in point, this GT, modified by ZR Auto which has been outfitted with a Heffner Performance tune.
The tune consists of an ECU flash with custom software from Heffner, a new exhaust and upgraded supercharger pulley and belt. We previously saw this Ford GT on the dyno before it received these modifications.
[youtube]https://www.youtube.com/watch?v=NDL4qGanbbI[/youtube]
Back then, it already had a tune on it. But the owner wanted something more dependable with a big name attached to it, even if it meant losing a bit of power.
Last time this GT was on the dyno, it produced 621 hp to the wheels. This time it produced almost 50 hp less. But with this tuning package comes different gear ratios, a meaner exhaust note and a better handling, more dependable car, which is what the owner wanted. In any case, the car still produces almost 600 hp to the wheels.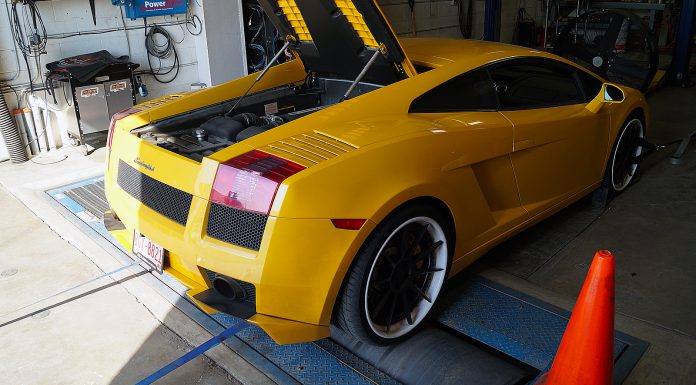 ZR Auto also brought a second car to the dyno for a baseline run, before giving it some performance modifications. The car, a first generation Lamborghini Gallardo on Brixton Forged Wheels, produced just under 400 hp to the wheels. But with an 800 hp Heffner Twin Turbo system installation looming on the horizon, this Lamborghini is about to become a monster!