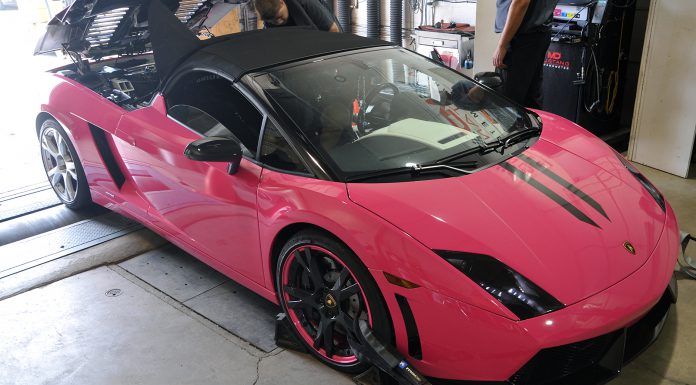 You know it's going to be a great day when both a Ford GT and Lamborghini Gallardo LP560-4 Spider are heading to the dyno for some baseline tests before getting outfitted with performance packages from Heffner Performance.
Both of these cars are being transformed into extreme powerhouses by ZR Auto in Calgary, Canada, but before any upgrades can be installed, it's important to get some baseline dyno results to compare the final readings with to determine the true horsepower and torque gains.
First on the dyno was the Ford GT, which was thought to be stock until it roared on the dyno, producing a whopping 618 hp to the wheels, which is about 800 hp to the crank. A stock Ford GT should be producing about 100 hp less.
After two solid runs on the dyno, it was confirmed to be producing 621 hp to the wheels. After giving Jason Heffner of Heffner Performance a call, it was determined that the car had been upgraded prior, but nobody was sure what exactly had been done to the car. The owner bought it this way with no knowledge of any modifications.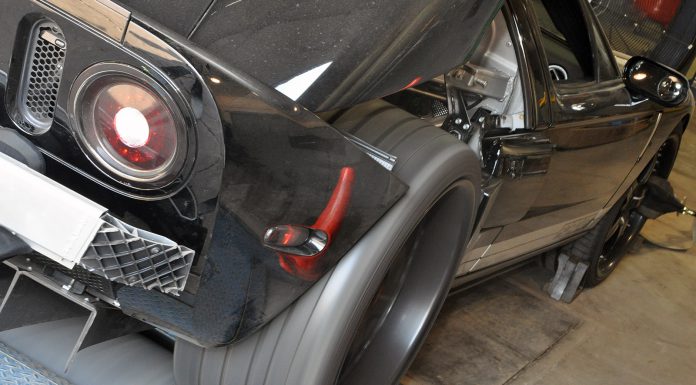 The GT nevertheless, will be receiving an ECU tune, new exhaust and upgraded supercharger pulleys courtesy of Heffner Performance.
Next up was the pink Gallardo LP560-4. After determining that the rear tires were too bald to run on the dyno, the owner quickly took his Lamborghini back to ZR Auto to get a spare set of wheels and tires installed temporarily so the dyno runs could be completed.
Once on the dyno, the LP560 produced 461 hp to the wheels, which is about 590 hp to the crank. This is accurate for a slightly-modified 2009 Gallardo LP560-4. But when it receives its new Heffner Twin Turbos, this Lambo will be playing in a different league!
Currently the Gallardo's only performance modification is its custom Hi Tech exhaust setup. But that'll change pretty soon!
[youtube]https://www.youtube.com/watch?v=xvDzGhI3m7s[/youtube]
We can't wait to see both of these cars run on the dyno again in a few weeks. We'll see just how much power they'll make thanks to their new performance upgrades!