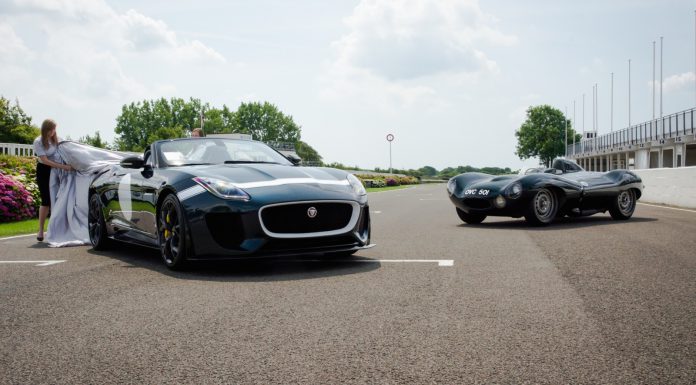 Jaguar Land Rover is set to take the wraps off three very special cars at the upcoming Pebble Beach Concours d'Elegance on Thursday August 14.
As mentioned earlier, the 2015 Range Rover Sport SVR will have its world debut in production guise at Pebble Beach following its public debut as a prototype at June's Goodwood Festival of Speed in the U.K. Additionally, the U.S. production version of the Jaguar F-Type Project 7 will be revealed as will the very first prototype of the re-born missing six Jaguar Lightweight E-Types.
While all three vehicles will be revealed at the Jaguar Land Rover night on August 14, they will also be on display throughout the weekend at a host of various events.
In case you didn't know, all three of these vehicles come courtesy of the newly formed Jaguar Land Rover Special Vehicle Operations department. The Jaguar F-Type Project 7 represents the most performance-focused derivative of the acclaimed F-Type range and will be the most performance focused Jaguar on sale. With 567 hp and 680 Nm being produced from its 5.0 litre supercharged V8, the fully road-legal racer will hit 100km/h in 3.9 seconds and will keep pulling to a top speed of 300 km/h, only stopped by an electronic limiter.
In a similar vein, the Range Rover Sport SVR is the most performance oriented version of the Range Rover and recently set a new SUV lap record around the Nurburgring. It is powered by a supercharged 5.0-litre V8 engine delivering a potent 550 hp and when it reaches production, will also come fitted with a host of improved handling components including a better anti-roll system and stiffer suspension.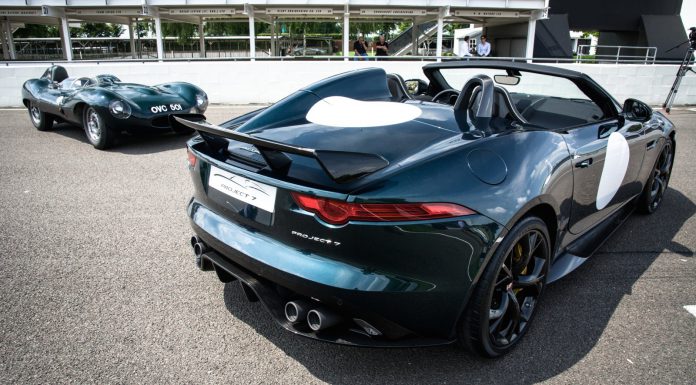 As for the re-born Jaguar Lightweight E-Types, they will exactly replicate the original Jaguar Lightweight E-Types and feature the same specifications such as the aluminium block 3.8-litre straight six engine of the original as well as its lightweight aluminium body. Some suggestions indicate they will fetch $1.3 million each.